Hydrogom supplies diving valves in all types for different goals; breathing air, diving, paintball, pcp.capture_0452
We have large numbers of valves in stock, in the conditions used, tested and offcourse new.
By hydrogom available, different thread sizes:
M25x2
M18x1.5
G3/4-14 NPSM
Small Conical E17 (W19.8×1/14)
Big Conical E19 (W28.8×1/14)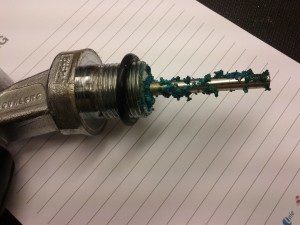 The pressure limit of valves is also a big isue and must be equal with the working pressure of the cilinder and the connected equipment.
Service and maintenance is important for valves and should be done by a proffesional.